Solve your rubbish removal and waste disposal problems with Suttons skip bin hire.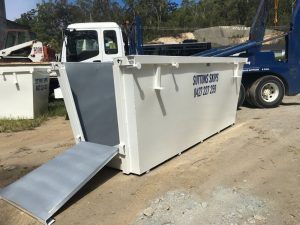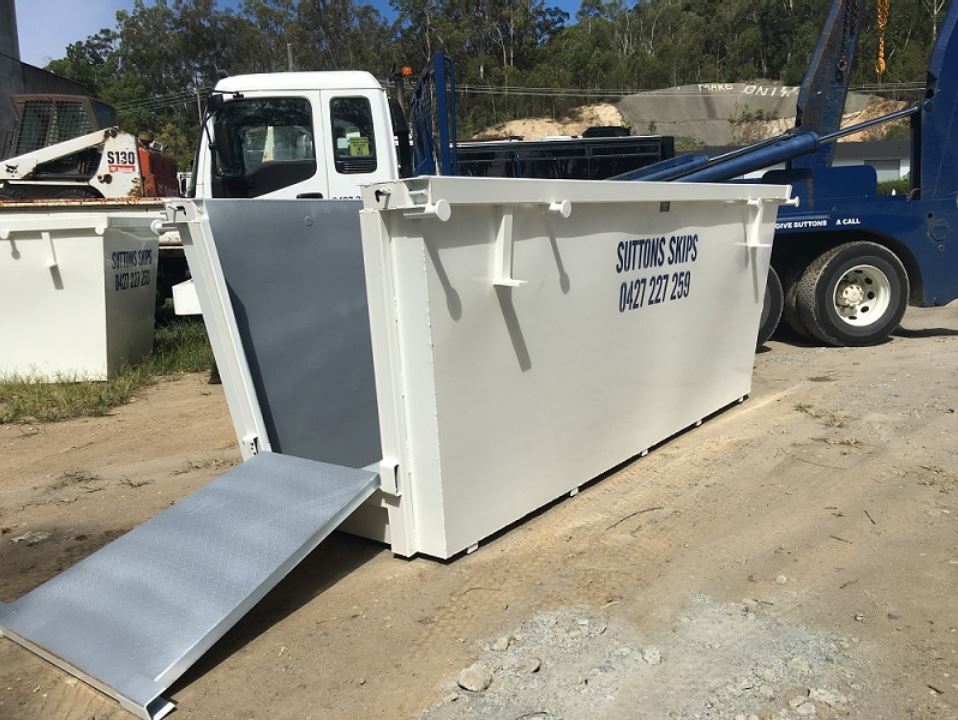 If you're looking for an easy way to dispose of household rubbish, gardening waste, and building waste materials, look no further than Suttons Skips. We are a reliable and competitive skip bin hire company based on the Gold Coast. We are family owned and operated and can offer skip bin hire for getting rid of household waste and tidying up around the home through to industrial waste disposal and commercial site clean ups.
We've got skip bins available in 4 different sizes:
2m³ Skip Bins
4m³ Skip Bins
6m³ Skip Bins
8m³ Skip Bins
All our skip bins have a door on the end that can be opened for easy wheelbarrow access. This makes your job easy! Just open the door at the end of the skip and wheel your rubbish in.
It might be a bin but that doesn't mean it has to be a rusty and dirty one! We look after our skip bins because we understand that having an unsightly dirty bin sitting on your lawn is not something you want.
Why should you choose Suttons Skips for your skip bin hire?
We are reliable
When you book one of our skip bins, we'll turn up on time. No waiting around wondering if and when we'll turn up. When you make a booking, we lock it in and make it a priority.
Competitive prices
We keep our prices competitive. For no extra charge, you'll have the convenience of wheelbarrow access. All our bins have a door at the end that can easily be opened to allow for you to wheel in and out a wheelbarrow.
Locally owned and operated
We live and work on the Gold Coast. We care about our local community and we're close by when you need us.
Skip bin hire for landscapers, brickies, concreters, gardeners, and tree loppers
Our skip bins can be used for disposing many different types of materials.
If you're a professional gardener, landscaper, or tree lopper, we can provide a convenient and easy way to remove things such as green waste, soil, sand, tree branches, tree stumps, bark, grass cuttings and other organic garden debris.
Brickies and concreters can hire our skip bins for getting rid of concrete, bricks, rocks, timber, steel, and other construction materials.